M. Shadows
Lead singer dari Avenged sevenfold sekaligus yang menemukan bandnya. M. Shdows adalah salah satu personil asli dari Avenged Sevenfold. Nama lengkapnya adalah Matthew Charles Sanders. Dia lahir pada tanggal 31 Juli tahun 1981. Dia mendapatkan nama panggungnya karena dia seorang yang "Darker" karakter, tapi kemudian dia tidak mau nama Matt menjadi bagian dari namanya jadi dia lebih suka untuk memutuskan menamai dirinya M. Shadows. Dia mempunyai pacar bernama Valery yang pernah bernyanyi bersama KoRn. Pernah ikut band bernama Succesful Failure. Bisa memainkan drum, gitar, dan piano.
Synyster Gate
Lahir 7 Juli tahun 1981 dengan nama lengkap Brian Elwin Haner Jr. Bergabung dengan Avenged Sevenfold pada tahun 2001. Mempunyai proyek sampingan bersama The Rev bernama Pinkly Smooth. Bersekolah di Ocean View High School. Dia mempunyai toko pakaian sendiri bernama Syn Gates Clothing. Dia juga telah memenangkan the Young Shredder Award dan the Guitarist of the Year Award. Synyster Gate juga disponsori oleh Gitar Schecter. Tatto pertamanya adalah nomor satu di jempolnya. Dia pernah menjadi tamu dan rekaman bersama dengan Good Charlotte di lagu The River. Synyster Gate juga mahir bermain piano. Dia dulu ke Musicians Institute di Hollywood California.
Zacky Vengeance
Nama lengkapnya adalah Zachary James Baker. Lahir tanggal 11 Desember 1981. Dia sudah bermain gitar sejak umur 13 tahun menggunakan tangan kiri. Mempunyai saudara bernama Matthew dan mempunyai saudara perempuan bernama Zina. Dia juga mempunyai toko pakaian sendiri seperti Synyster Gate bernama Zacky V Presents. Mempunyai anjing bernama Ichabod C. Vengeance. Disponsori oleh Gitar Schecter. Posisinya sebagai gitar Rythem di Avenged Sevenfold. Dia juga salah satu personil asli Aveged Sevenfold dan menemukannya bersama M. Shadows. Dialah yang membuat julukan atau singkatan A7X.
Johnny Christ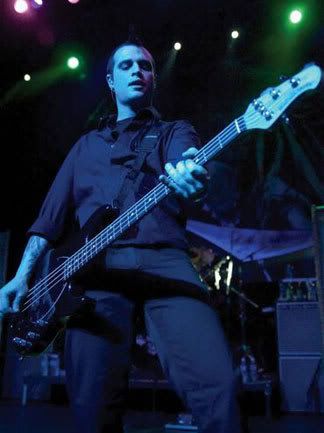 Lahir pada tanggal 18 November tahun 1984 dengan nama lengkap Jonathan Lewis Seward. Personil termuda di Avenged Sevenfold. Dia tidak bersekolah di SMA yang sama dengan yang lain. Bertemu dengan mereka melalui kakak tertuanya. Johnny adalah Bassist ketiga untuk Avenged Sevenfold. Dia juga personil terpendek di band hanya 5'4″.
The Reverend Tholomew Plague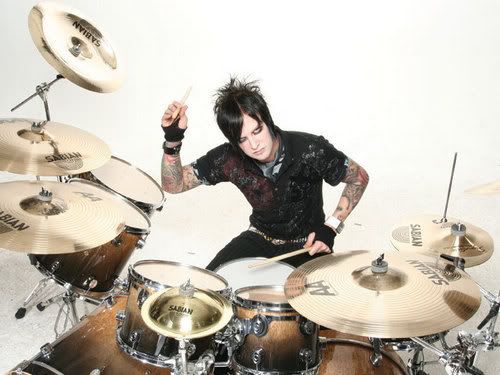 Lahir pada tanggal 9 Februari tahun 1981 dengan nama lengkap James Owen Sullivan. Dia mendapatkan drum setnya sendiri pada umur 3 tahun. Dia juga pernah dikeluarkan dari Sekolah Katolik pada tahun ke-3. Mempunyai proyek sampingan bersama Synyster Gate bernama Pinkly Smooth, yang mana dia Lead Singernya dan dia juga bermain drum untuk band itu. The Rev juga yang menulis lagu baru Avenged Sevenfod berjudul A Little Piece of Heaven. Dia juga yang menemukan suara tertawa, nyanyian, dan teriakan di dalamnya. Saat dia masih remaja dia pernah terlihat berjalan-jalan menggunakan kimono berwarna cerah.